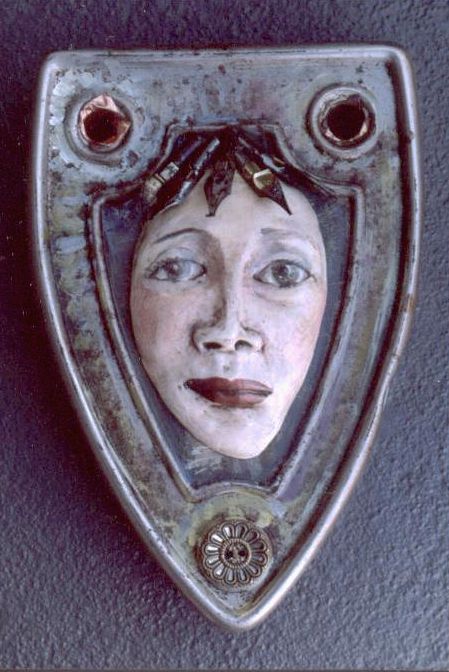 In October of 2006 I organized a group show of about a dozen artists all working in some way with objects and/or subject matter from the past. The show was called 'REINVENTION'.
I included both my wall and free standing works that typically incorporate my ceramics with collected 'whats its'.
'Reinvention' Exhibit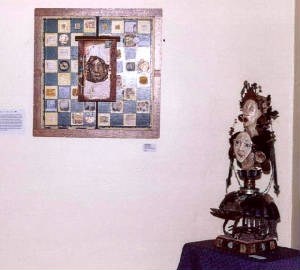 The piece on the wall is titled 'Average Day Civilian' $225
'Old Hat Pins and the Beating of War Drums'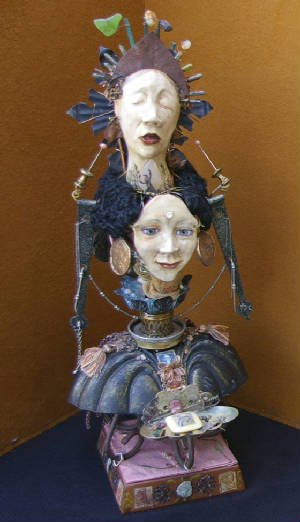 $600
Old Hat Pins was the first conglomeration of my ceramic pieces with found stuff that I'd picked up over the years, into a full fledged sculpture. Standing about 20 inches High, she (it) is a two faced icon that was inspired by a desire for a more honest and less hyprocritical democracy. The symbolism can be seen at a close range scrutiny in old postage stamps, (one of Thomas Paine) rusted crowns, and, as yet, un-catagorized oddities.
'Average Day Civilian'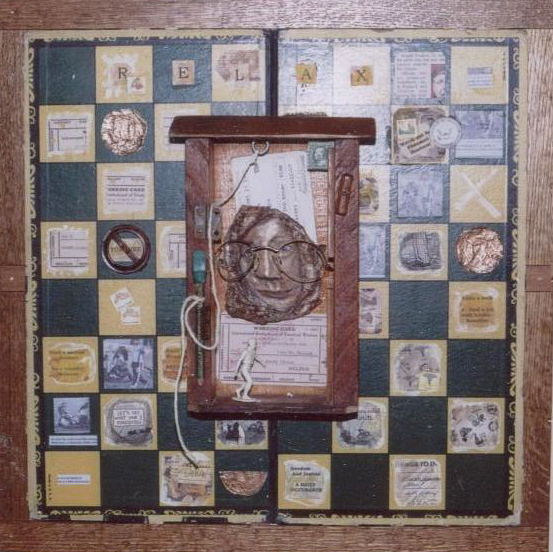 This old game board inspired piece confronts the subject of the Iraq Invasion
An early Bas Relief original 'Conversation'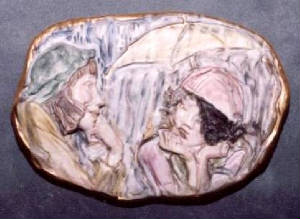 copyright Kate Stigdon 1998/Sold
"Tap through the creative meanderings of Kas"